Tour
The video above is an overview of how Community Remarks works. The slideshow below is adapted from our presentation, Engaging the Silent Citizen. It shows how we have used Facebook to target and drive specific audiences to Community Remarks. The presentation was exported to images, therefore the links within the slideshow are not live.
See also: Multiple Surveys Feature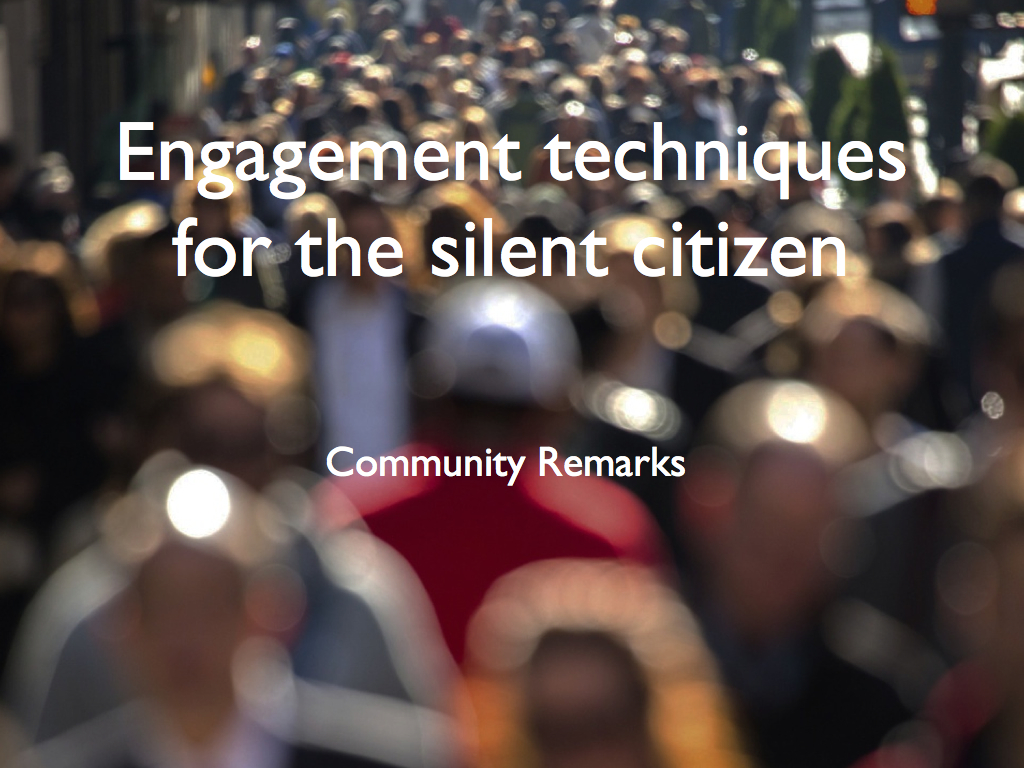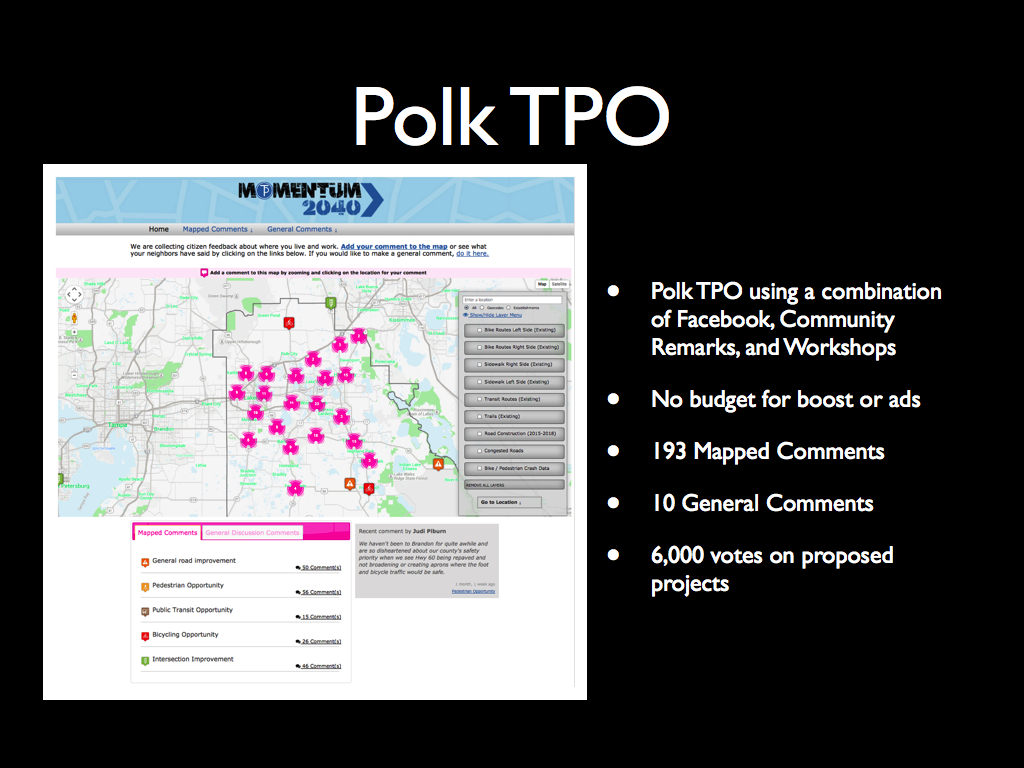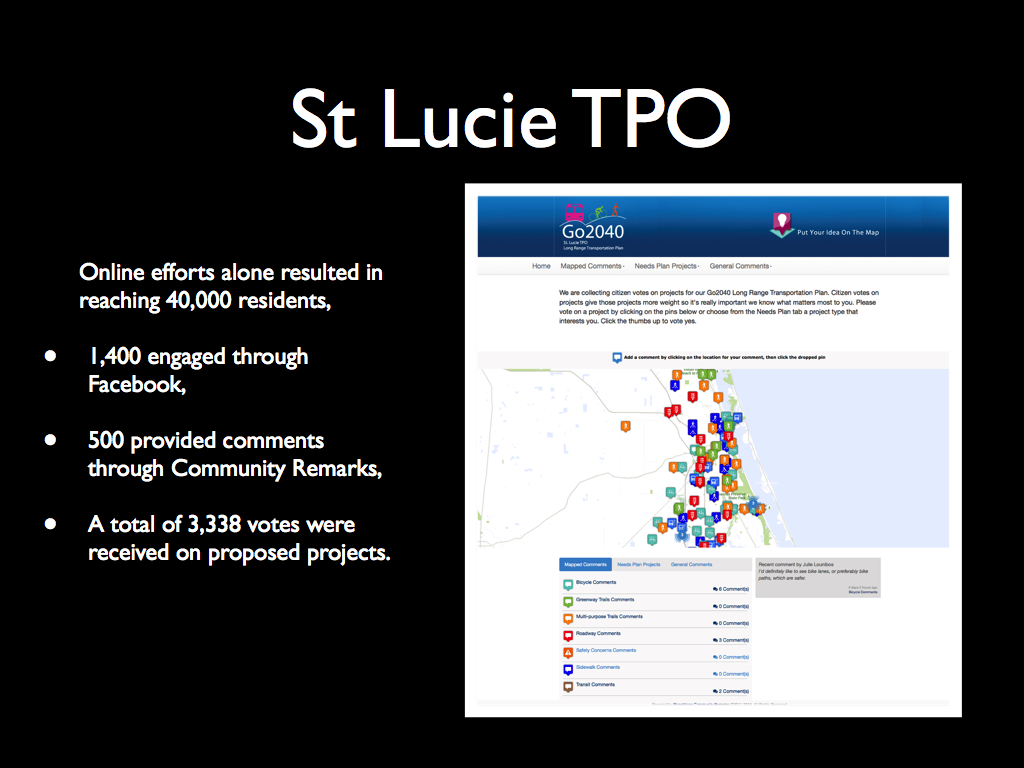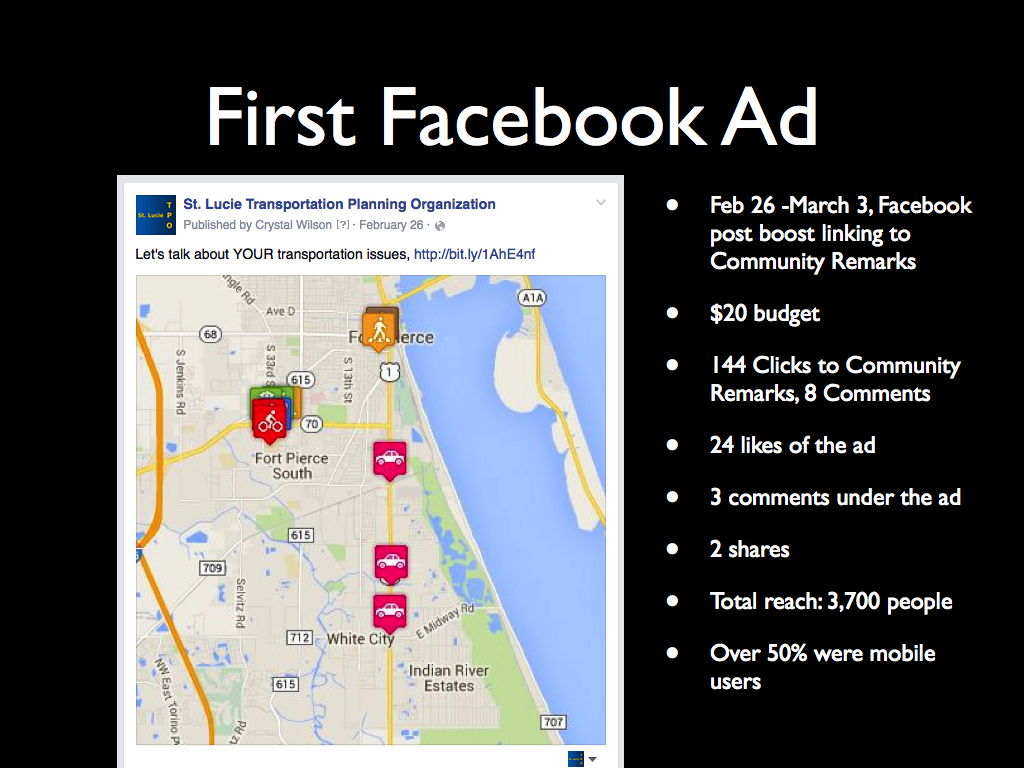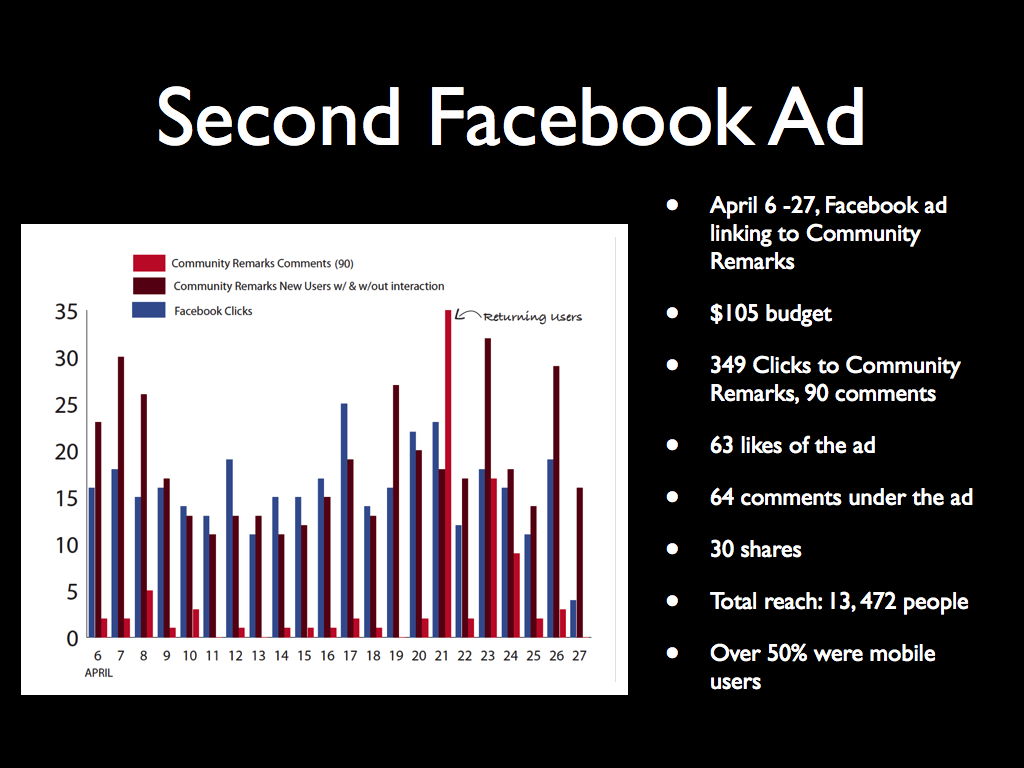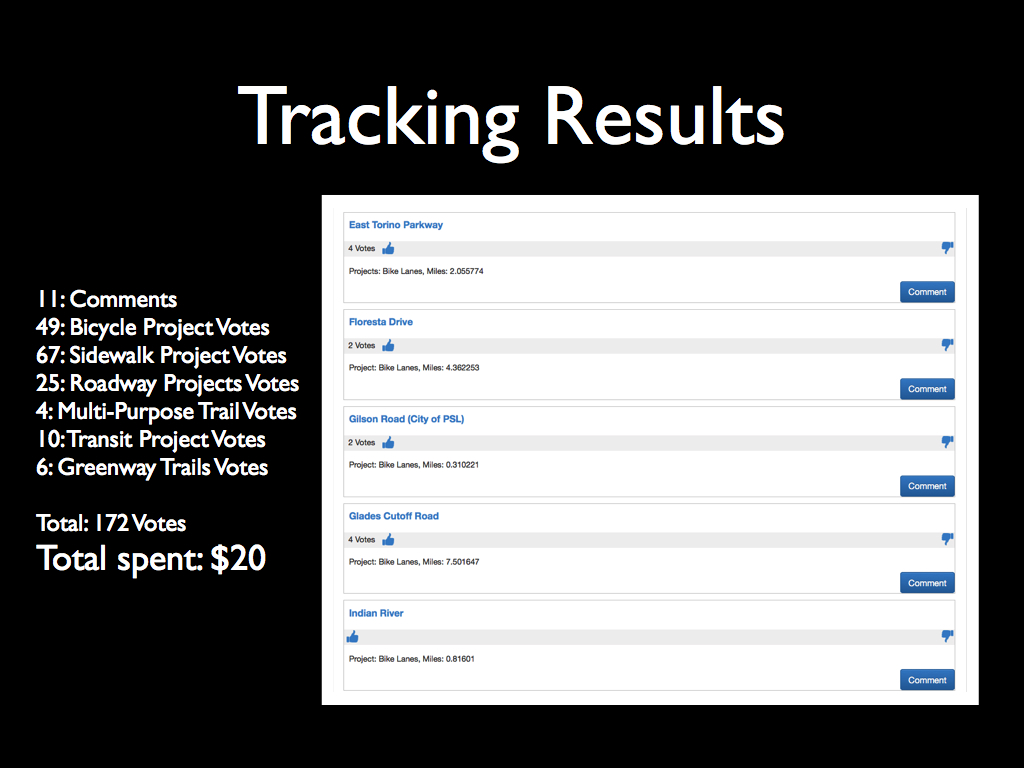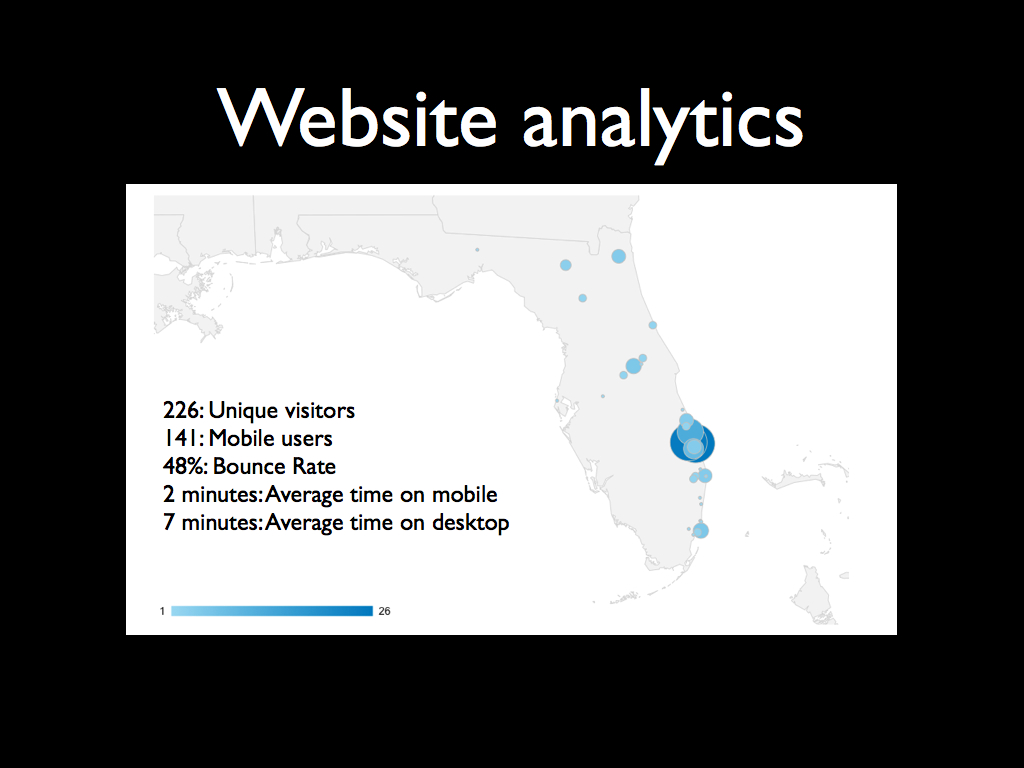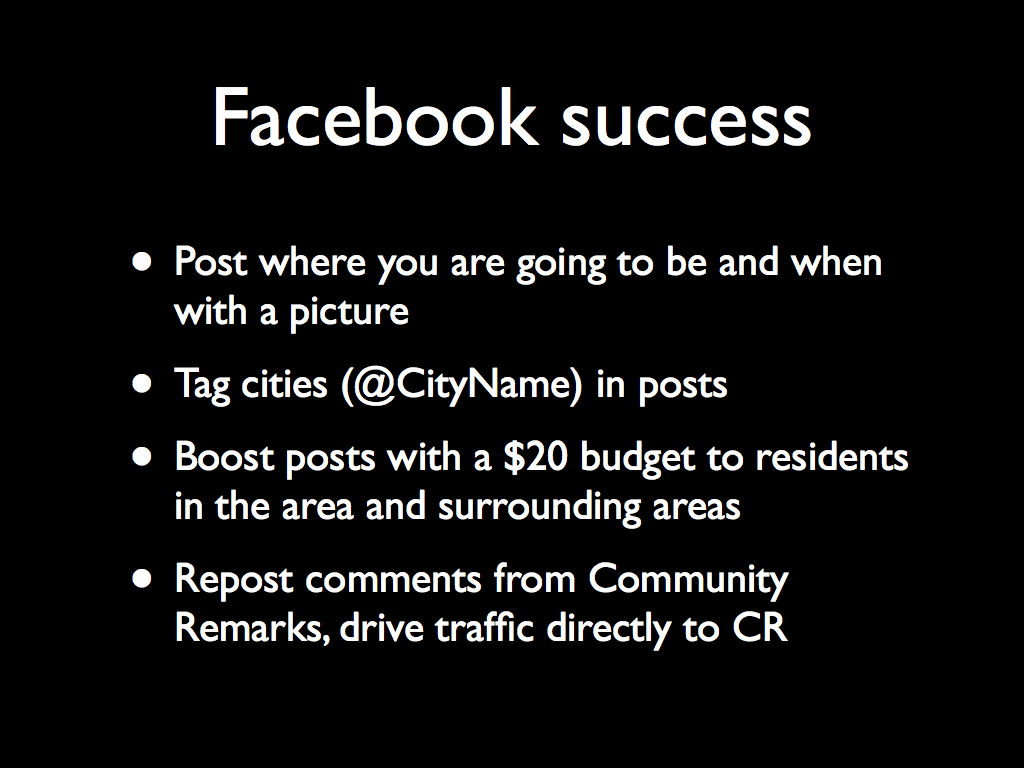 Installation and Setup
We install Community Remarks on our server for your community. This can either be in a folder on our server such as communityremarks.com/MyCommunity/ or you can have a custom domain such as www.YourCustomDomain.com setup on our server.
You setup your map with the latitude and longitude for the map center and an email address to the person who will monitor the comments in the admin panel.
You will receive access to the web-based administration.
Here you can:
Upload your logo
Make aesthetic changes such as change the link colors
Upload KML/KMZ layers
Create topic categorizes and assign them to a color coded place marker
View all comments, edit or delete them
Need more control over the design?
If you would like to modify the look and feel of the pages, we will provide you ftp access to the template files. Here you can modify the HTML and style sheet. If you are not savvy with HTML, we can change the layout for a small fee.
Going Live
Once you have setup your map, you are ready to go live.
Once you are live, you will begin receiving emails from the comments posted to Community Remarks.
Opening It To The Public
Advertise the app on your project website, send out press releases, and contact affiliate organizations to encourage traffic. Don't have a project website? Contact Us about special pricing for bundling a website with Community Remarks.
Garnering Results
All comments are collected in a database that we can export for other uses. This spreadsheet contains the latitude and longitude of the comment and the title, category, comment, and image reference for each entry. We also track the amount of traffic your application receives through Google Analytics and provide you with monthly reports.