Make Plans
Make planning maps that are engaging, interactive, and user-friendly

Make Maps
Make interactive maps easy to read with graphics and project pins

Engage Residents
Let people engage with your maps to comment about your plans

Survey Map Citizen Engagement
Collect feedback on an interactive map
Ideas Become Planned Projects
Crowdsource ideas, convert them to projects
Feature Projects For Feedback
Get informed input, make better plans
Community Remarks is used to create a bicycle and pedestrian plan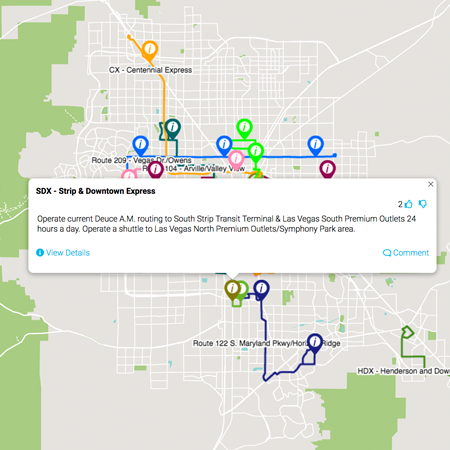 Proposed changes to bus routes enable citizens to visualize new routes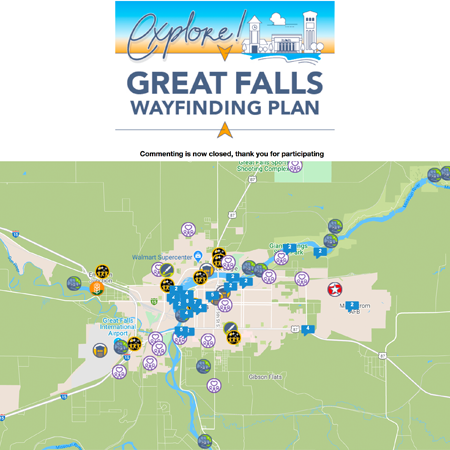 Let the public identify key locations that make their community special
Land Use Survey
Looking for a way to solicit feedback on a land use plan? You can allow users to design their own land use map or just drop a land use chip on a location to provide an idea about a specific land use.
If you already have a land use plan, you can overlay the plan on the map and enable users to drop comments about the plan in specific locations.
Try out the demo and feel free to create a land use map on the demo.
Make impressive strides in your community engagement with interactive survey maps
Community Remarks is a survey map to collect informed, place-based comments to create a plan. Every community engagement strategy can benefit from an interactive survey map to gather feedback quickly and systematically. It is nice for those making the comments because they can see what others have said about the areas they care about. The survey form is fully customizable to collect granular data. You can have a fully functional community engagement map in hours not weeks.
Click here
for a fully functional demo of  Community Remarks.
Web & Social
To enhance Community Remarks, PlaceVision provides additional services. We design and deploy project websites and social media campaigns to reach the largest audience possible for your project.
Engagement Strategy
We develop engagement strategies for all types of planning and development projects such as dashboards and virtual workshops. We can help with social media and e-blasts to drive traffic to your map.

Graphic Support
PlaceVision creates infographics and interactive graphics to explain and summarize plan components. We create graphs and charts by hand and dynamically. We also experiment with emerging technologies.